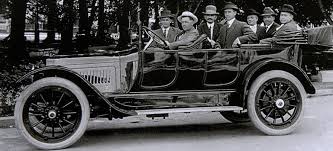 Experience The Legacy
Experience the legacy 100 years of real estate and consulting services with Tracy Realty Company.
Three generations of the Tracy family have contributed to building the wealth of Chico and Oroville's historic residential and commercial properties since being founded in 1911 by O. E. Tracy. Today Tracy Realty Company is owned by second-generation son, Orville E. Tracy, Jr., who continues to be an integral part of local economic development through partnerships and businesses and non-profit organizations.
Bud Tracy and his experienced team are here to serve your needs.
We specialize in buying and selling commercial and select residential properties, consulting, project development and asset management. When we agree to partner with you and your business, we do just that. Our team takes you through every step of the process, through general real estate matters, property management, project coordination, investment structuring and problem solving.
Tracy Realty Company has a rich, shared history with local communities.
Born and raised in the North Valley area for three generations, our family history is deeply entwined with the history of our community. O.E. Tracy planned, developed and built, with his own two hands, some of Chico's original neighborhoods. From home construction to the revitalization of downtowns Chico and Oroville to developing infrastructure for major employment centers, Tracy Realty Company has played a vital role in the historical growth and prosperity of our area.
Our real estate office has had long and valued relationships with many clients, including some well-known local businesses for a decade or more.
Our team believes in the principle of being a client, not just a customer. We establish and maintain strong relationships with our clients, based on honesty, integrity, and superior fulfillment, long after assignments are completed.
Start your business right.
Call us at Tracy Realty Company and allow us to share our Legacy of Services with you.